Forthcoming Events
To purchase more than one ticket, click Add to Cart and edit the quantities on the view cart. To buy tickets of different types, or for multiple concerts, click Continue Shopping to return to this page.
Keep your receipt, this is proof of purchase and forms your ticket entry.
You can also buy tickets from:
For each of the dances:
By emailing ticketsales@busca.org.uk or phoning 01509 413649
Productions:
From the Flower Shop, Library or by emailing judithrodgers155@gmail.com or phoning 07718 153117
Increase quantity of tickets required in View Cart
Barrow Youth Theatre presents: Hairspray
Price:-
£8.00 £6 concessions (60+, in full-time education, unwaged) £24 family (2 adults + 2 children)
Date of Event:-
November 16th, 17th and 18th
Time of Event:-
Friday 7:00pm Saturday 2:00pm & 7:00pm, Sunday 5:00pm
Venue:-
Humphrey Perkins Community Centre
All SOLD OUT


Barrow Youth Theatre will wow you with their production of Hairspray on Friday Nov 16th (7:00pm), Saturday Nov 17th (2:00pm and 7:00pm) and Sunday Nov 18th (5:00pm) all at Humphrey Perkins Community Centre.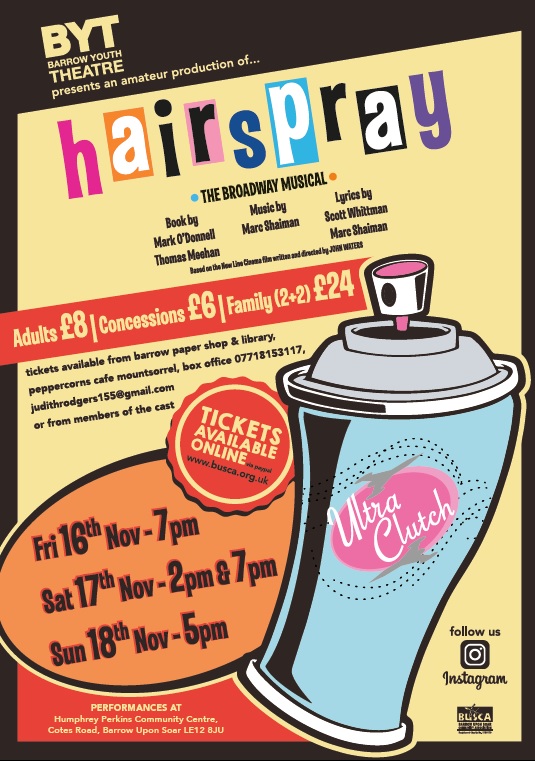 Tickets will cost £8.00, £6.00 (concessions) and £24.00 (family ticket of 2 +2). They can be bought on line by paypal or card from www.busca.org.uk, from Barrow Library or from The Flower Shop.
It's 1962 in Baltimore, USA and quirky, over weight teenager Tracy Turnblad has one dream: to dance on The Corny Collins Show. When she's put into detention with  black students in her school, they teach her some of their dance moves, and her new found skill wins her a spot on Corny's show. Overnight, Tracy transforms from a nobody into a star and uses her newfound influence to fight for racial integration on the television show.
Hairspray continues to be one of the most widely produced musicals today, not only because of its wit, charm and wonderful music  but also because of the beautiful message of acceptance and progress that it portrays. The bright, energetic story of Tracy Turnblad teaches us all to look past the color of someone's skin and fight for every human being's equal rights.
This show will sell out so don't wait: get your tickets Now!
Christmas Street Market and big Switch-on 2018
Price:-
FREE
Date of Event:-
Saturday 1st December
Time of Event:-
2:30pm to 5:30pm
Venue:-
High Street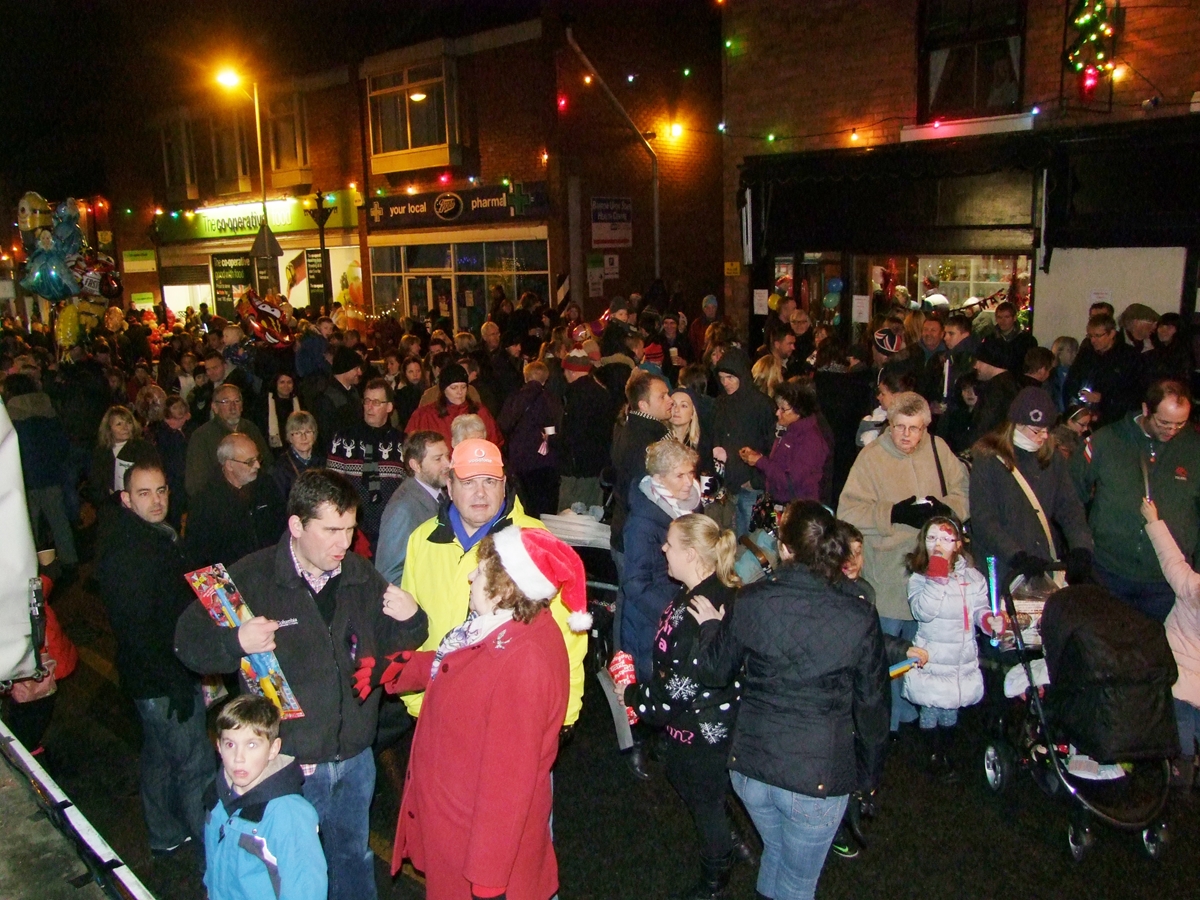 The Christmas Street Market and Big Switch-On is Saturday 1st December from 2:30pm - 5:30pm.
Lots of stalls, food, drinks, entertainments, face-painting, balloon modelling, fairground rides, Santa's Grotto, free mince pies, presents to buy etc etc....
It will be great! and you have the Christmas Tree Festival on the door step too.
Look out for posters with the times of events.
If you want to run a stall, complete the Application Pack , and send to Nicola Noble:
Email: barrowchristmasmarketstalls@gmail.com
Tel: 07786 232766
Christmas Dance 2018
Price:-
£16.00
Date of Event:-
Saturday 22nd December 2018
Time of Event:-
7:30pm
Venue:-
Humphrey Perkins Community Centre
Sold Out -apply for reserve list
Don't delay getting  your tickets for our ever popular Christmas Dance on Saturday 22nd December.
It always sells out well before  the dance.
Your host for this Ballroom Dance will be C&J Sound who really know how to get a party going!
You can expect ballroom, sequence, pop, modern, Latin, Rock 'n Roll and indeed anything you request.
The tickets offer you a wonderful seasonal buffet, full bar and a real Christmas party atmosphere.
Enquiries from Mike on 01509 413649
Email ticketsales@busca.org.uk to go on the waiting list in case of cancellations.
The dance starts at 7:30pm and ends at 11:00pm and will be in:
Humphrey Perkins Community Centre,
Cotes Road,
Barrow,
LE12 8JU.
WE WILL NOT SEND YOU TICKETS BUT
YOUR NAME WILL BE ON THE DOOR
Centre Stage: Forget me Not
Price:-
£10.00 (concessions £9 and students in full time education £5) £1 discount for tickets bought in advance
Date of Event:-
Friday 25th January 2019
Time of Event:-
7:30pm
Venue:-
Humphrey Perkins Community Centre
BUSCA will host the next Centre Stage production "Forget Me Not "- The Alzheimer's Whodunnit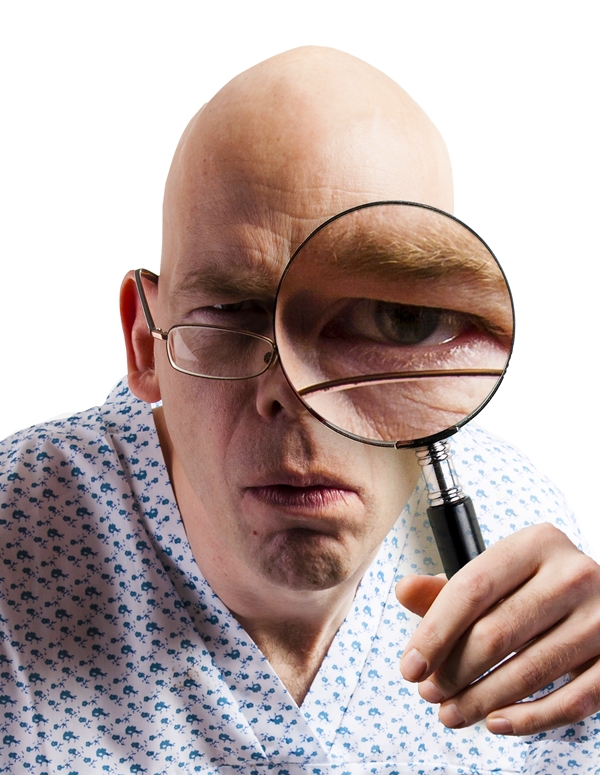 The 'seriously funny' (Sunday Mirror) Leicester-based comic, poet and psychiatric nurse Rob Gee strikes storytelling gold with his smart, dark and very witty comedy-theatre crime show set on a dementia ward.
Jim's wife has died from what appears to be natural causes. Jim is a retired police detective and he smells a rat. He's determined to solve one last murder. The problem is he also has dementia. It's a case worthy of the greatest detective mind. But his will have to do. By turns hilarious comedy and thought-provoking drama, this is a one-man triumph; part social commentary, part black comedy, part Cluedo and 100 % entertaining.
While Rob is now a full-time writer he was previously a registered psychiatric nurse. The NHS (including the Leicestershire NHS) is now using the show to help train healthcare staff in the area of compassion and ethics. So Rob has achieved the rare feat of combining serious and upsetting subject matter with comedy and great skill, producing a highly entertaining piece of theatre.
Rob says: "For everyone who says, "I don't want to see this, my dad had Alzheimer's", you tend to have two others saying "I really want to see this, my dad had Alzheimer's." And all of them are talking about it."
The show will take place on Friday 25th January 2019 starting at 7:30pm in Humphrey Perkins Community Centre.
Full price tickets on the door are: standard £11, concessions £10, and students in full time education £6. All tickets bought in advance receive a £1 discount. Advance tickets are available from the Flower Shop, the library and by Paypal or card from www.busca.org.uk
There will be full bar, easy disabled facilities and plenty of parking.
---